Why You Shouldn't Fear Google Authorship
Your brand shouldn't fear Google authorship. In fact, you should embrace it.
Brand Content Marketing: Who Markets your Content?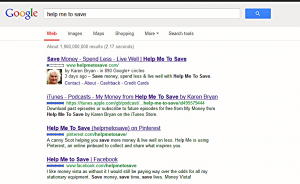 As more companies have access to the internet, it becomes harder to stand out and differentiate yourself from the crowd.
This is where Google authorship comes in. But who should market your content?
Ever since the dawn of time, brands have been pouring money into promoting themselves, but we think it's time to get back to basics.
Users Want to Know Who you Are
According to this article from Moz, we are drawn to a human face because we want to feel like we're connecting with a real individual.
And to do that, the article suggests putting your face next to your name.
This not only reinforces the fact that there is a real, live person writing the content you're about to read—but it also makes you feel more secure about reading it.
Putting it into Perspective
The article's author uses this example:
"A stranger grabbed me by the shoulders (at a conference), held me at arm's length, and stared intently at my face, exclaiming, "Wait! I know you from somewhere!" After a moment it dawned on him: "I know! You're in my search results all the time!"
"Because I write about topics for which he frequently searches, Google Authorship showed him my face again and again. And as he clicked through, he found my content helpful. So now when he searches and sees my face, he automatically goes to my content first, even if I'm way down the search result page," said Mark Traphagen.
But the Question Remains…
Will personal branding still build authority for a corporate brand?
The answer is YES. Authoritative content will build authoritative personas. Just look at Moz for an example.
Traphagen has another personal example to share that may help drive the point home even further.

"As soon as I heard about Google Authorship, I adopted it for all my content. Soon my face was showing up next to search results for my posts. I started to get known as a trusted expert in my field. Out of that came opportunities to speak at major conferences," Traphagen said. "And then the agency's phone began to ring."
But Is your Content Lost If That Authoritative Source Leaves your Company?
According to Moz's article, the answer is a very firm NO and here's why:
It may actually help. If the employee goes to another company and continues to create trusted and authoritative content for someone else, the old content will actually gain more traction in a web search.
So it's a win-win for everyone.