Responsive Website & IDX System

Attractive & Responsive Website
REfindly sets new standards for the future of search engine-friendly MLS technology. In a constantly evolving market, static websites and outdated home listings can deteriorate your business. Spending thousands of dollars on multiple services to meet your professional needs is not only costly, but also strenuous to manage. REfindly has spent years of development and testing to bring you one complete and efficient system that will target, engage, and nurture your clients. With REfindly's Website and IDX system, you will turn prospects into buyers like never before.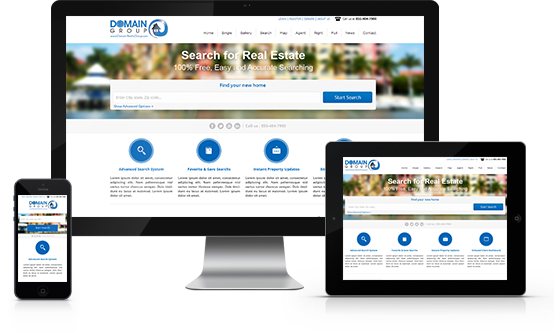 Responsive & SEO Friendly Website
REfindly ensures an outstanding website experience regardless of a user's device. A responsive website is flexible and adapts to the layout of your visitor's screen, so your website will render properly on all screen sizes. The days of optimizing both a desktop and a mobile version of your website are over. REfindly focuses on one solid platform with a URL structure that will remain constant, improving your website's rank and consistency. Less than 3% of websites currently take advantage of mobile web optimization. With REfindly, you now have the unique opportunity to gain a significant advantage over the competition.
Advanced Content Management System
REfindly recognizes that visitors expect a user-friendly experience and continuously updated content from a professional website. The management system provided with your REfindly website will allow you to exceed expectations. Integrated into your site is the most convenient blogging platform available, as well as the opportunity to add pages, posts, and contact forms with ease. REfindly also maximizes your content management by incorporating visitor analytics data directly into your dashboard for easy access. Gain valuable insights into prospective clients; see top keywords used to locate your website; track your most frequently visited pages. REfindly takes the guesswork out of customer satisfaction.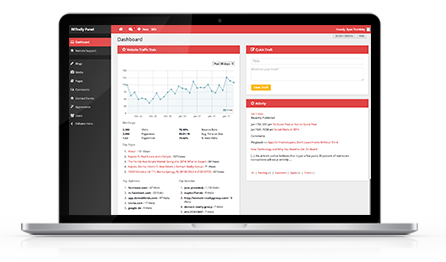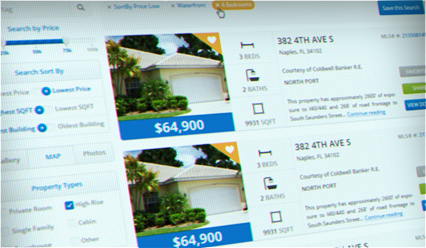 Full IDX Integration
Nothing frustrates a website user more than that dreaded "404, page not found" message plastered across the screen where valuable content once existed. For website owners, this error is more than a vexing annoyance; it signals to a search engine that a website lacks credibility. Search engines then view a site as having no consistent structure, deeming it an untrustworthy source. Unfortunately for most real estate sites and IDX providers, this error appears when a listing is removed from syndication. REfindly has eliminated this concern altogether by ensuring that pages and listings stay on your website, even if a listing has been closed or sold. REfindly's IDX safeguards you from being penalized for pages that have been dropped from a search engine's index and allows you to benefit from reliable content.
Private Client Dashboard
REfindly values the personal nature of home buying. The private client dashboard is designed to provide users with a customized space where they can develop personalized profiles, manage favorites, save searches, control listing alerts, and add notes about prospective properties. Your clients will be afforded the finest quality experience, leaving you with the opportunity to nurture relationships and find the perfect home for every buyer.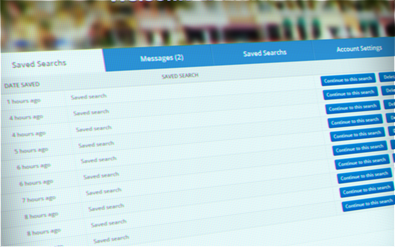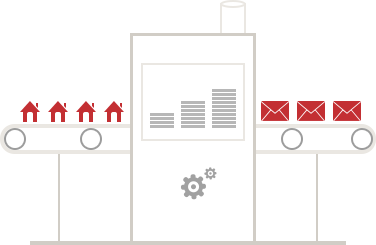 Automated Drip System and Back-on Alerts
REfindly not only connects with established leads by sending new property drips, but also comes equipped with a built-in auto-responder system that stores hundreds of general and specialized messages tailored to buyers, sellers, and past clients. Additionally, this exclusive system allows you to view visitors as they enter your website; built-in alerts also signal when a prospect returns to the site for further viewing. Engage clients in real-time and utilize the screen share capability to more thoroughly assist with searches. Showcase your knowledge and experience from the comfort of your own computer. REfindly capitalizes on the power of live visitor engagement.
Additional Features
REfindly's fully-customizable, responsive website with permanent listings allows you to take total control of your web presence. Generate, engage, and convert your leads with one convenient system. REfindly tracks all visitor interaction from the initial search of the IDX database. The user insight interface provides exactly what you need to find the perfect home for any buyer. Combined with the website and IDX, REfindly's CRM will streamline and organize your daily workflow, leaving more time for you to close deals.