Lead Generation for Realtors
REfindly Lead Generation for Realtors
Recognized Among Best in America
REfindly's lead generation for Realtors was recently referenced in a report by prominent Digital Marketing Strategist Gord Collins.  In an analysis of the top service providers of lead generation for Realtors within the United States and Canada, Collins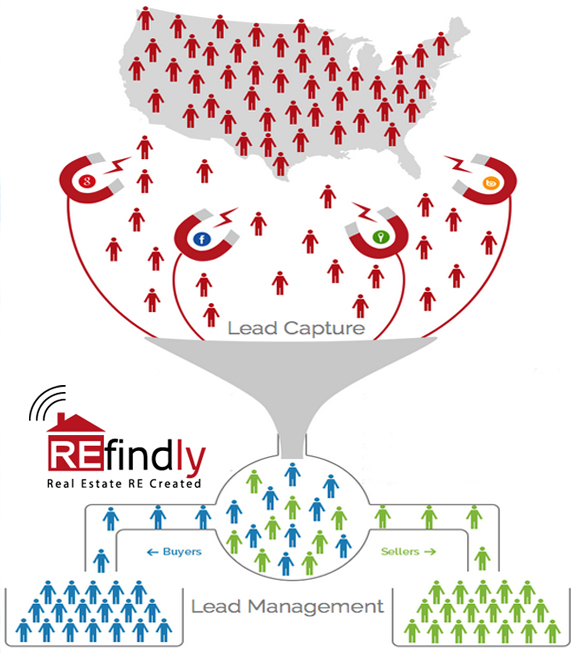 credited REfindly for not only providing lead generation services, but also lead management tools. During the report entitled "18 Lead Generation Companies -Which ones are Worth It," Collins noted, "REfindly helps you generate, engage and convert leads using one convenient system."
Collins also went on to recognize Google Adwords as a "go to Source" in lead generation for Realtors. To that point, to be sure, REfindly not only generates leads through strategic pay-per-click (PPC) ads on Google, but also Bing, Facebook and several other online platforms. Motivated sellers and buyers are exclusively delivered to customers via email and SMS text messaging notification, but also automatically entered into the Realtor's dynamic Customer Relationship Management system created by the team at REfindly. Realtors can start receiving leads within 24 hours after signing-up, and on average will typically receive eight to ten leads per $100 spent on the campaign.
As Collins astutely observed in his article, Internet-based leads do not offer a guarantee that million dollar sales will be instantly achieved. As a team of techies who celebrate sale successes as fervently as our customers do, there have been such occasion when a REfindly lead resulted in a quick transaction valued at more than $1million, but to be sure, these are exceptions. REfindly leads, like any one might source from any provider, take time, customer engagement and committed work before converting into a sale. As the Collins article reminds, it is also important "to build your own internet presence and realtor brand image."
Fortunately, REfindly's integrated platform of services include IDX Websites enriched with features and tools that augment your ability to ensure your maximizing on opportunities to broaden your exposure to customers online and rank higher on Internet search results, thus increasing your capacity to attract organic leads, beyond the specific services involving lead generation for Realtors.
Since launching in Southwest Florida a little more than three year ago, REfindly's real estate technology and services have been increasingly sought out by Real Estate Brokers, Team and individual Agents throughout America. REfindly has been distinguished among the "Top 50 Real Estate Service Providers in North America" and nationally honored for outstanding Technological Innovation as well as Customer Support.
For more insight on REfindly's Lead Generation for Realtors, check out the video below.