Lead Generation 101 for Real Estate Agents
According to NAR, 90 percent of consumers are researching their homes online before they even contact an agent.*
First, we should probably tell you what an online lead is.
According to Inman, it is the name and contact information for someone who is potentially a future client.*
Online or Internet leads aren't something you can focus on for a few days and forget about it. They take time, skill and management, but once you find your groove, working them and managing them will get much easier.
RISMedia says lead generation is NOT lead management.* And they're right, its not.
They also point out that many real estate agents make the mistake of taking the lead, making a few calls and then tossing the lead aside. You should never, ever do that.
The point is to cultivate the lead and establish a relationship. Whether your prospect purchases a home in six months or a year, you want to remain on their radar so they call you first.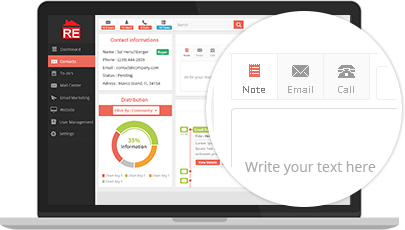 Try using phone calls for a more personal approach, touch point emails to check-in and paid ads as a reminder of your expansive reach and influence. Always provide them with resources as soon as possible so they see you as an expert and don't have any unanswered questions.
Facebook is your friend

When you get a lead, look them up on Facebook. Yes, it sounds creepy, but they will never know and you will find so much Intel on Facebook, its not even funny.
You can easily get to know them on a level that just isn't possible with standard email correspondence. Take notes so when you follow-up, you have an idea as to what kind of person they are. Knowing as much as possible about them once you have the lead can save you time in the long run. You could potentially find something you have in common with your new prospect. If you can build that bond with the first impression, you're golden. You'll find it is much easier to connect, relate and seem credible to your prospects if you're armed with a little research before the first phone call.
Remember that an automated response is NOT a substitute for picking up the phone and making a connection
It seems like most marketers are still pitching that one size fits all communication strategy, but I assure you that it is not wise to blindly automate your lead follow-up.
People buy from real estate agents because they trust them. How can someone trust you if you don't take the time to call them? Weekly calls should be part of your game plan, but also mix it up with direct emails and a paid campaign.
We know paying for traffic can be really expensive. One of the cheaper ways you can run a paid campaign is to use remarketing as opposed to PPC on Google Search. With remarketing, you can leverage the traffic you are already getting and then cookie the visitor so you can target them on the web later. This is by far the cheapest way to get visitors to come back to your website. The clicks for remarketing campaigns can be substantially cheaper than Google Search because it is still new technology and most brokerages/agencies have yet to adopt the medium. This gives you a unique opportunity to brand yourself as the expert in your area without having to compete with hundreds of other agents.
Some agents think most leads are junk, but that couldn't be further from the truth

This goes back to the notion that in order to be successful, you need to have a stream of "High Quality/Hot" leads constantly flowing into your book of business. However, this couldn't be further from the truth because the truth is, every lead is an opportunity to cultivate a long lasting, profitable relationship. And fortunately for you, many agents have yet to learn how to cultivate and nurture a lead effectively.
The Hard Truth About Real Estate Leads
At least 50 percent of Internet leads will not convert into a sale for at least 12-24 months. Trying to sell them a home as soon as possible is more likely to scare them away than it is to lock in an appointment. Your first instinct will be to sell, sell, sell; but instead listen to what the lead is asking for. If they just have general questions, answer them. If they want area information, send them the statistical city data and make sure to include links to additional area resources on your site. Once they have that pdf of data on their desktop, it will be a constant reminder of your brand and the quality of your work. If they see you're knowledgeable, friendly, timely and reliable right off the bat; chances are they'll come back to you when they're ready to buy a home. Just be patient.
From all the websites we have built and managed over the years, the one common denominator is that the most frequented page is always the "about us" or "team" page. Times have changed and the general pubic has become more computer savvy. Our prospective clients want to know who they are dealing with up front. Get to know your prospects and let them know you ARE the area expert and you are here to help. Put yourself in their shoes and I promise you, they'll come around, but only when they're ready.
Think About the Referral
Just because your leads aren't ready to buy, doesn't mean their friends and family aren't. If you take the time to get to know and nurture your leads, they are twice as likely to recommend you vs. someone they found off of a site like Yelp.
It's all about the connection.
When you believe the truth that no lead is a bad lead, truly believe it. You'll not only change your way of thinking, but you'll also change your efforts and focus.
Try this for one week: spend 20 percent of your time generating and 80 percent of your time converting and establishing relationships.
A comprehensive real estate lead generation solution gives you the ability to:
Set expectations on conversion rates
Immediately qualify or disqualify leads
Nurture/convert prospects over time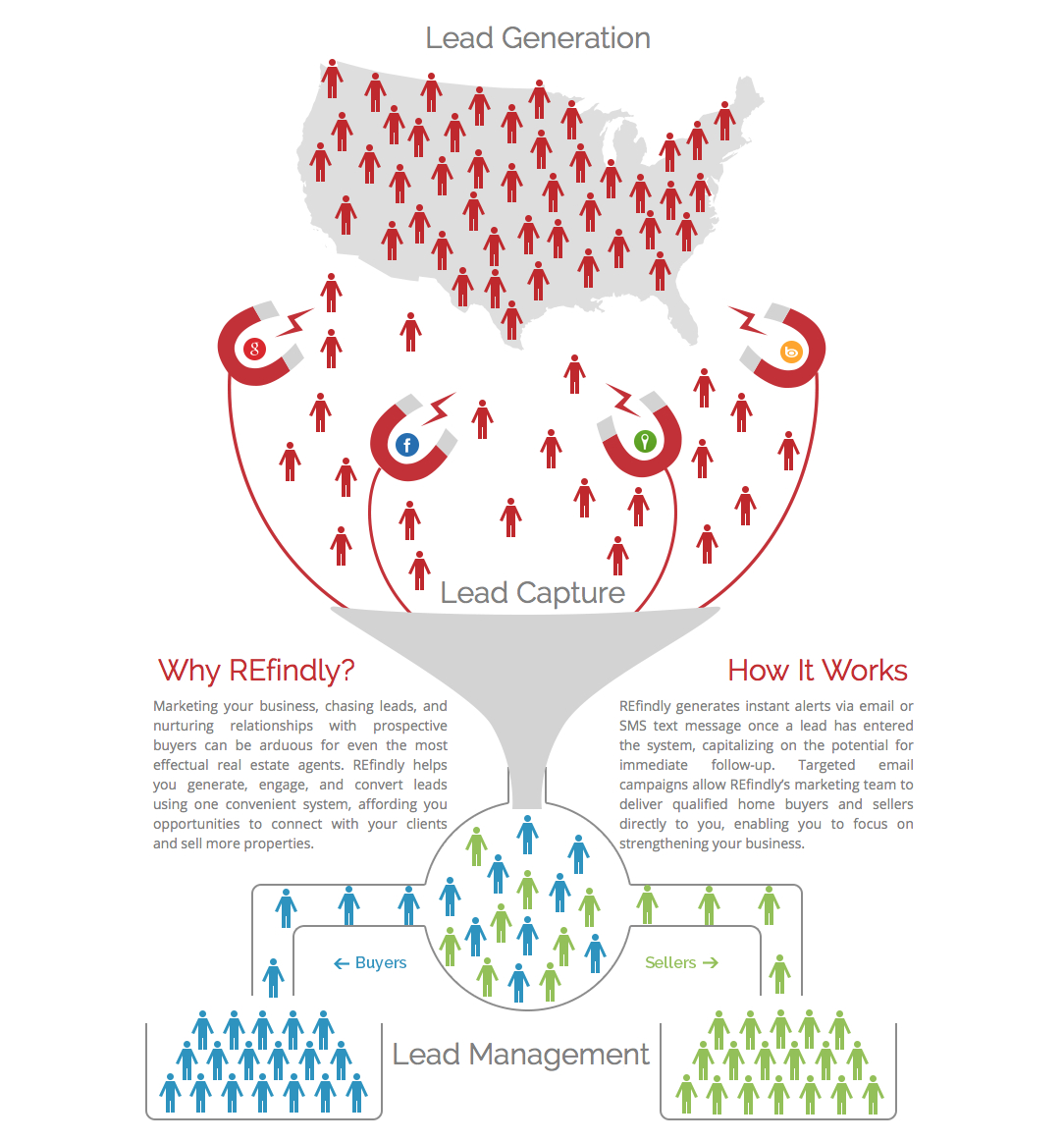 Sources and Statistics:
*NAR – http://www.realtor.org/
*Inman – http://www.inman.com/next/no-1-mistake-real-estate-agents-make-in-lead-generation-thinking-a-lead-is-a-dead-end-if-it-isnt-ready-right-now/#.U3Jbba1dV8x
*RISMedia – http://rismedia.com/2013-04-14/4-myths-of-online-real-estate-lead-generation/