Technology: Live it, Love it, Embrace it
Technology is inevitable. It's not going to go away any time soon. But why should it? It can help you boost your business in ways never thought possible a couple decades ago.
Below are some tips from Realty Biz to help agents better communicate with their clients and reach a broader group of potential new buyers and sellers through the power of technology.
Ease of Access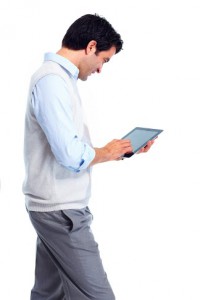 Even if your website is optimized for mobile, it may not be easy to navigate.
Make sure potential clients are able to easily find your contact information, social media links and search bar. To take the guesswork out of the equation, these should be at the top of your site.
Are you Easy to Get in Touch With?
When you get a phone call or an email it's easy to hit the "answer" button or click reply. But do you respond as quickly on social media?
According to Fast Company, a whopping 93 percent of marketers use social media for business.
Realty Biz says you should make sure you have downloaded the apps for every social media network where you have a business presence. The power house social media networks are Twitter, Facebook, Pinterest and Google+.
Successful Open House = More Business
A successful open house means new clients and most importantly, more exposure to sell your listings.
To make potential buyer follow-up easier, try the open house app, Open Home Pro. It lets visitors sign-in via your tablet, automatically follows up with them and even lets you know who may be potential clients.
Find Buyers Serious about Closing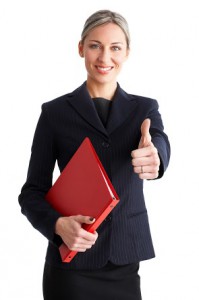 What if you could identify visitors at your open houses who are most inclined to buy? Open Home Pro does that too! It determines whether a buyer is prequalified for a mortgage or currently working with an agent. The app also allows you to take notes of each prospective buyer's interest in the home and his or her timeline for buying.
Keep your Sellers in the Loop
Send your sellers a weekly report on how you are marketing their listing. They'll appreciate it and will be more inclined to recommend you to their friends and family.
During their open house, use Open Home Pro to keep track of visitors' feedback on the property. After the open house, share the notes with your sellers so they can make updates while you complete the sale.
After the open house, the Open Home Pro will send out lucrative information like a price decrease to potential buyers, which could prompt them to make an offer.
And Finally, Manage your Business from your Pocket
Eliminate your paper trail by using: Google Drive to access and share all your Microsoft Office documents (Excel, Word, Power Point); Right Signature to sign contracts and agreements with your fingertip directly from your phone; Genius Scan + to turn any piece physical document into a JPEG or PDF file with the app's nifty photo upload feature.