Social Media Rebranding: The Quick and Dirty Guide
Rebranding your company takes work. Scratch that, a lot of work. But it's worth it and totally rewarding if you do it right.
Thankfully for you, this post is all about doing it right, with a little help from our friends at Moz, of course.
Lesson number one: Start early.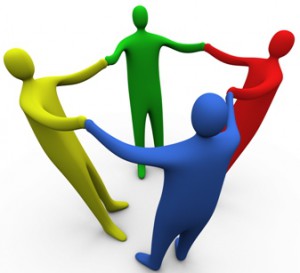 And don't save your social media sites for the last minute.
You're probably going to have to work with other companies to get things done, and you might have to file trademark claims if your new brand name has already been taken. It would really stink to do a bunch of rebranding and not be able to get your brand's Twitter handle at the last minute.
You'll also need to enlist the help of your graphic designers for your pretty social media backgrounds, banners, icons, etc.
Let's start with Twitter:
Moz recommends grabbing your new Twitter handle as soon as your company's new name has been chosen.
"At Moz, we secured our Twitter handle @Moz almost two years before we rebranded, which meant that we were more than ready come rebrand day," the article's author Erica McGillivray said.
If a squatter account is using your brand name, you can reach out to Twitter for either a trademark violation or just their inactive account policy.
On to Facebook: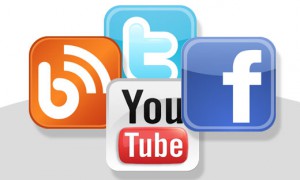 If you are changing an account with over 200 followers, you must apply to Facebook itself for your rebrand.
It can take up to several days or weeks to process the request on Facebook's end through this request page, so keep that in mind.
"I've also heard reports from those in the UK that this feature may not be released all over the world. You can also only change your vanity URL once!" Erica McGillivray said.
Facebook also insists that you change your page title before switching over your vanity URL.
What Facebook needs for the rebrand:
Facebook doesn't mess around when it comes to rebranding.
They need to see a legal trademark; marketing documentation; a rebrand press release; and documentation that you own the company you're seeking to rebrand.
Also, you can only change your vanity URL once so make sure you're satisfied with the name before you take the plunge and go live.
Adventures with Google+:
You can change your company page name on the profile section of the interface to anything you want; but unfortunately, you cannot change your vanity URL.
YouTube
Make sure your YouTube account is a manager of your Google+ business page. Then connect them together so all of your YouTube videos will appear on your G+ page for maximum company exposure.
The wonderful world of Pinterest and Instagram:
Pinterest is incredibly easy. Just change your name and make sure your Domain URL matches.
The same goes for Instagram. Hit backspace and type in a new name. Don't forget to change your URL either.
What's up with LinkedIn?
Unfortunately, LinkedIn won't let you change your brand name, but you CAN create a new group or company page. The tricky part is that you'll lose all your connections.
So there you have it, the quick and dirty guide to social media rebranding.
If we left anything out or you have any questions, feel free to drop us a line in the comments section below.