SmartyStreets is the Only Place You Should Use for Address Verification
REfindly has just partnered with SmartyStreets in a big way. The address verification website—which enjoys helping start-ups and nonprofits gain a solid footing in their respective industries—has given us a year's worth of subscriptions. And we couldn't be more excited.
Let us tell you why.
What SmartyStreets
Does
Adds address validation to your website
Gets address suggestions as you type
Verifies addresses from an existing list or text file
Standardizes and geocode addresses in your database
Verifies addresses in your app or program
SmartyStreets verifies your address for you so you don't have to worry about anything missing the mark. Their handy autocomplete feature also helps recommend an address for you as you're typing. SmartyStreets helps clean up your addresses so you won't miss a beat. That way, you'll never have to worry.
It's also easy to use, too. There is no software to install, results are returned immediately and SmartyStreet is also kind enough to fix bad addresses for you.
They're all about peace of mind and making the process easier for you, the user.
But, Wait! What is
Address Verification?
Address verification helps determine the deliverability of a specific address.
During the address verification process, addresses are cleaned and standardized to USPS guidelines. This means spelling mistakes are corrected and the standard five digit ZIP Code is expanded to the more precise nine-digit ZIP code.
And Why is it Important?
Address verification is important because you want your addresses to be 100 percent valid before storing them or using them on a map—especially if you're in the real estate industry.
With each request, you will obtain important metadata such as geocoding, DPV™ results and other analysis information.
Geocoding can be used to target a specific region and Delivery Point Validation (DPV) makes sure the addresses are mailable.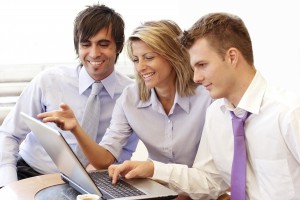 Why
SmartyStreets?
It's fast. In fact, it's lightning fast.
Their LiveAddress API responds with its query in less than 1/10 of a second, meaning you won't notice any interruptions, even if your requests are simultaneous.
Also, SmartyStreets can process over 100,000 addresses per second. Isn't that incredible?
Since you need to be sure that your service will be available (and fast) when you need it, SmartyStreets makes sure that happens. They have a Service Level Agreement (SLA). Whereas, the USPS has no such SLA that guarantees a fast, responsive website all the time. In other words, SmartyStreets doesn't do downtime.
In a world optimized for mobile technology, fast and responsive websites are king.