REfindly Gets a New Home!
We've officially set up shop in our new digs. It's more spacious and we've even got some new friends: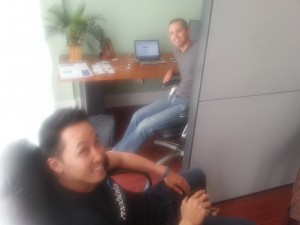 Closest to you is CEO of Agent Shield, Lu Doan and in the back is Jason Dolle, CEO of Testimonial Tree.
Let me take you on a tour.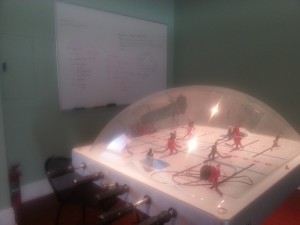 This is our conference/game room. You've got to have a foosball table. It's already sparked many great ideas.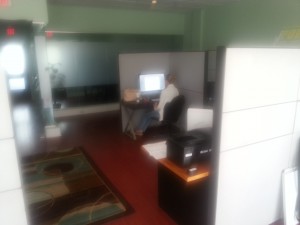 That's me, the content writer! In this picture, you're looking at the front door, to the left.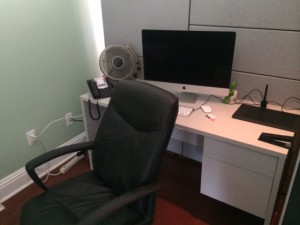 This is Ed Seibert's desk. He is our creative director.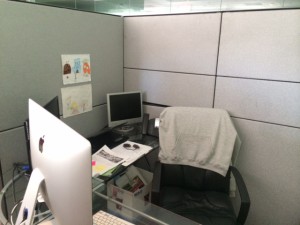 This is Chris Melfi's little nook. He is our director of marketing.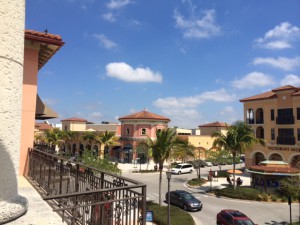 This is the view of our balcony of the beautiful Coconut Point mall.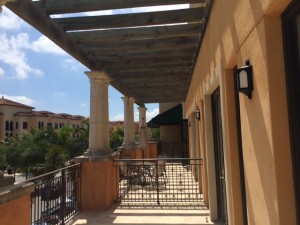 Here is another.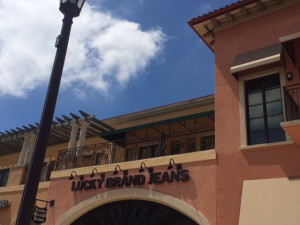 And this is the view of our office when you're looking at it outside from the front. You can see our balcony!
We and REfindly's chief technical officer, Ryan Tremblay, are very happy here and we can't wait to see what the future brings!