Real Estate is Going Green
Have you ever heard anyone say that green is the new black?
Going green is a trend that has been sweeping the nation for quite some time now and it has no intention of stopping.
And real estate is slowly, but surely hopping on board.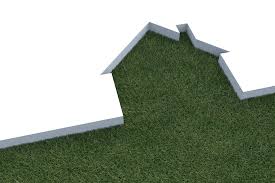 Recently more homebuyers have been seeking out "green homes". And according to the U.S. Chamber of Commerce Small Business Nation, going green means taking steps to "conserve energy, reduce pollution and save money", taken from Livestrong.com.
Green building's share of the home remodeling market rose to 25 percent in 2013 from 17 percent in 2011, according to Porch and numbers from the National Association of Home Builders.
Wouldn't It Be Nice to Pinpoint Green Builders for your Green Home Buyers?
According to Inman, Porch is partnering with Home Innovation Research Labs to help homeowners find green builders and "take the guesswork out of green home buying and remodeling."
As part of the partnership, Porch will produce profiles for all of Home Innovation's National Green Building Standard (NGBS) Green Partner professionals.
The profiles will be tagged with special badges and populated with professionals' NGBS Green Certified home projects.
This way potential customers will be able to get a firsthand look at builder's work without committing to anything right away.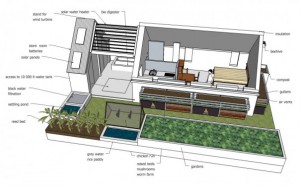 Home Innovation Research Labs, a subsidiary of NAHB, claims to offer independent, third-party verification that new or remodeled homes, apartment buildings or land developments are "designed and built to achieve high performance in six key areas."
This is to insure potential customers that they are indeed receiving a green product.
"With the proliferation of green rhetoric in the marketplace, it's become increasingly difficult for consumers to decipher what's truly green from green-washing," said Michael Luzier, president and CEO of Home Innovation Research Labs.  "All projects that carry our NGBS Green Certified mark have been independently verified by third-party, accredited verifiers to ensure they meet the rigorous criteria of the NGBS."
According to CEO Matt Ehrlichman, Porch claims to provide data on 90 million home projects and 1.5 million professionals. The startup has obtained that data mostly through private partnerships it cultivated for a year before officially launching three months ago.
With all the data Porch has collected as well as the verification of its products, Porch seems like the place to go to find certified green home builders.
Happy home building!