What Real Estate Agents Want in a CRM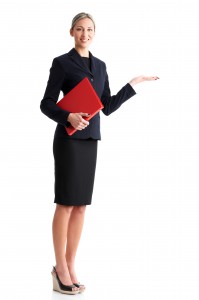 Every year, Software Advice talks with thousands of real estate and mortgage professionals looking for the right customer relationship management (CRM) solutions for their agency or brokerage.
These conversations give Software Advice unparalleled insight into the needs of real estate CRM buyers. But before we dive into a recent study by the up and coming Software Company, we'd like to introduce you first.
About Software Advice
Software Advice helps buyers choose the right software. Their website offers detailed reviews, comparisons and research to help organizations (like you!) find products that best fit their current and future needs.
Their software experts have advised more than 160,000 software buyers across various niche software markets—so in other words, they know their stuff.
They have also been named one of the fastest-growing private companies in the United States by Inc. Magazine, and one of Austin's Top Workplaces by the Austin American-Statesman.
The Comprehensive CRM Study
The software company recently analyzed a selection of 385 interactions, chosen at random, to pinpoint the main reasons real estate buyers seek new CRM software, and to also find out which features they desire most when they make a purchase.
What Software Advice Found: 
Contact management was the top-requested CRM feature.
41 percent of buyers also requested email automation—ahead of other core features like lead tracking.
Real estate buyers were five times more likely than other CRM buyers to request an integrated suite—usually wanting sales and marketing applications.
To gain further insight on their findings, Software Advice shared them with two real estate technology experts: Paul Hagey, who writes about real estate CRM for Inman News, and Justin Lee, co-founder and chief operating officer (COO) of TheSquareFoot, a commercial real estate tech startup.
"With tenants demanding more and more accurate data, the real estate industry has really begun to shift from a referral-driven industry to one based on data accessibility. The more tools real estate professionals have at their disposal, the better the data they can provide to prospective clients," Lee said.
Of the real estate CRM sampled, 53 percent were using basic methods such as spreadsheets, email clients or pen and paper to manage their customer relationships.
According to Lee, "This data indicates an alarming number of real estate professionals are in the dark not only about what new solutions are out there, but also about how these solutions can be used to increase efficiency."
The CRM Solution
REfindly's Real Estate CRM combines your client database, contacts, and leads using state-of-the-art technology. So that means no more pen and paper or complicated spreadsheets.
With REfindly, you will be able to develop stronger, longer-lasting relationships with an automated program designed to perform for you and your team so you can maximize your productivity and monitor your current leads, touch points, emails, phone calls, contact notes and clients' search history all in one place.
REfindly also simplifies your workspace. No more sifting through a cluttered desktop for notes. Stop scrolling through hundreds of emails and phone logs to locate contact information. REfindly systemizes lead distribution and management by automatically placing new leads into your follow-up timeline as they flow into the system. Leads can then be distributed to your team members, grouped into categories by level of interest, and filtered based on location or date.
To view the whole Software Advice study, click here.