Did Porch Make Finding a Home Easier?
Porch, the home improvement network, and realtor.com, a leader in online real estate operated by Move, Inc., announced the launch of the Porch Home and Neighborhood Report, a free, innovative resource for understanding the remodeling and project history of a specific home and its neighborhood, to millions of prospective home buyers searching for homes on realtor.com in a press release published today in the Wall Street Journal.
The new project was built using data and insights from the Porch Home Improvement Network of 1.5 million professionals and their 98 million projects.
The report includes home improvement project history, the cost and details of remodels and projects, background information for professionals who have previously worked on the home and neighborhood, and vital neighborhood statistics, such as how long neighbors have lived in their homes and the size, age, and cost of comparable neighborhood homes in the area.
Basically, it tells you everything you ever wanted to know about a property and more.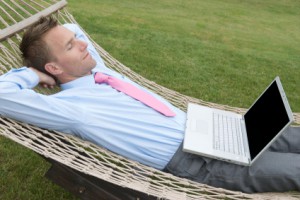 "At Porch we want to help everyone love their home; whether that means finding the right professionals to improve their existing residence or finding the home of their dreams," said Matt Ehrlichman, chief executive officer of Porch. "For millions of people, the home is the biggest investment they will ever make. We believe everyone should have easy and transparent access to data and insights that matter most so they can make good, informed decisions. Through this relationship, we have the opportunity to use the power of the data in the Porch Home Improvement Network to provide relevant insights to consumers who visit for-sale homes on realtor.com."
The Porch Home & Neighborhood Report puts real figures in place of estimations, backed by data collected from city permitting departments, materials suppliers and professional associations as well as professionals and their clients.
"We are delighted to be joining with Porch in delivering an innovative new layer of real estate information for buyers and sellers," said Steve Berkowitz, chief executive officer of Move. "The Porch Home & Neighborhood Report adds tremendous insight that a prospective buyer or seller can discuss with their Realtor to help them make the best decision about the purchase or sale of the home. It's another way to help consumers quickly understand with confidence the various costs associated with a home, which is especially critical in today's market with multiple offers and homes moving very quickly."