Porch: Fewer Headaches, More Home Improvement
In just three short months, Porch is already taking the remodeling industry by storm.
The startup announced a strategic partnership with Lowe's that will supply the employees at some of the store's locations with tools that will allow them to use the new app's network to connect customers with local professionals, according to this article from Inman.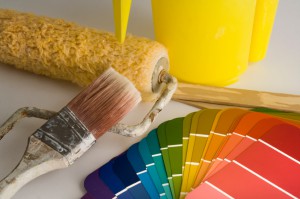 Say You Want to Hire a Fort Myers-Based Interior Designer
This is how it works:
Choose your category (in this case we will select Interior Designers) and type in your city. Hit search and the top professionals will pop up right before your eyes. The site will tell you how long the professional has been in business and whether or not Porch is still gathering information on them. You can also request a reference or endorse the professional for their services.
How It Works
As part of the partnership, Lowe's employees in 139 stores in North and South Carolina as well as the Seattle area will instantly be able to take advantage of the new in-store kiosks or a special mobile app to pull up local professionals on Porch who can provide services that Lowe's does not offer through its installation program. They then can refer those professionals to their customers, Porch said in a statement.
It's a win-win. Lowe's customers leave more informed and local professionals enjoy increased business from referrals.
"By partnering with Porch, Lowe's can help our customers achieve their home improvement dreams by providing them with the confidence of knowing who their neighbors have used successfully, and benefit our professional customers by providing them greater opportunities to grow their businesses," said Jay Rebello, vice president of new business development and corporate innovation at Lowe's.
One of the app's unique features is that users may also view information on nearby projects, including the type of project and the cost.
The site is free for homeowners and professionals. But professionals may pay a monthly fee of $35 if they'd like to have their projects featured on the site or add more information to their existing profiles.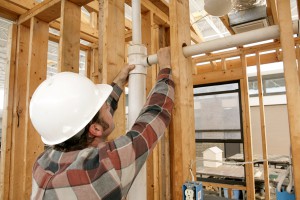 Why Its Different and Where It Plans to Go in the Future
Ehrlichman says the startup stands out from competitors because it wraps information on both projects and professionals into one experience. Typically, he said other remodeling sites tend to focus on one or the other. But now you can do both in one stop.
It raised $6.5 million in seed funding in October 2012, and also claims to provide data on 90 million home projects and 1.5 million professionals around the country. And according to CEO Matt Enrlichman, Porch has obtained that information mostly through a variety of private partnerships that it nurtured for a year before officially launching three months ago.
The startup is using that large pot of seed funding to rapidly expand, quadrupling the number of employees to 80 since officially launching just three months ago.