Photo Apps to Make you Look Like a Pro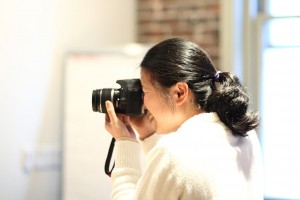 How many times do you click on a link because of its image? You may not know what the link entails, but you know one thing for sure—it has a captivating image to go along with it so it can't be that bad
When selling a home, the right photography can easily make or break a listing, says Inman. And they're right.
Be careful about embellishing and exaggerating listing photos. You certainly don't want to market the house as being much more luxurious than it actually is, particularly if it is a distressed property or if there will be work needed upfront, but you also don't want potential buyers to bypass the listing because of bad photography.
See the fine line?
Professional real estate photographers can get really pricy, very quickly. However, there are several photo apps that can make you look like a professional — and may even save you money along the way! Here are five amazing photo apps that we suggest checking out, experimenting with and even integrating into your professional life:
Handy Photo
Handy Photo is an in-depth photo-editing app. It features a crop tool, a movement tool that allows for object moving within a photo, and a variety of different filters and textures to experiment with. Handy Photo also offers adjustment features such as color, tone, brightness, saturation and warmth. Great for the real estate professional as well as the photo aficionado, this app offers a great deal of complex features in a user-friendly, mobile platform. 
Snapseed
Snapseed is an incredibly user-friendly photo app that lets professionals quickly and easily edit their pictures. Like Instagram, its more famous counterpart, Snapseed allows you to apply filters and quickly share the photos on your social media platforms. The difference is Snapseed takes it a bit further by including some more advanced editing tools within the app, such as saturation, lighting, textures and frames.
Diptic
Quite possibly one of the most advanced photo collage apps on the planet, Diptic lets users combine photos to create beautiful before-and-after images or more in-depth collages. Offering over 100 layouts to choose from, the user can also apply filters, adjust contrasts, colors, lighting, saturation and more. You can even add text over the photos, too. This can come in handy to specify each room, if necessary. Let your imagination run wild!
Takes
Takes turns your photos into videos. It is a great option for real estate professionals who want an app that can turn a series of property photos into an easy virtual tour.  You can even choose a musical soundtrack for your video and even add filters. 
360 Panorama
This app allows the user to take—you guessed it—panoramic photos—of any scene. This is an excellent option for real estate professionals who can't quite fit everything into a standard picture. If regular photos just aren't doing certain aspects of your listing justice, then invest in 360 Panorama to take clear panoramic pictures that will give the viewer a more accurate idea of the floor plan, layout and feel of the home.
There are countless photo apps available. These are only a handful of them. Do some investigating and find what works for you. If don't see something on here that you think should have made the cut, let us know in the comment section below!