New Technology and Why You Need to Get On Board
As technology expands, expectations in the real estate industry are starting to change.
With the onslaught of new technology available, people expect to receive information right away—no matter where it is or where it's from. All it takes is a simple Google search. Or a tap and a voice command to Siri.
Potential homebuyers are becoming increasingly more tech savvy and they don't see technology as a stop-start kind of deal. They want the transaction to be less painful, more personalized and overall, just plain easier, according to this article from Inman.
Technology can do all of that and smart agents are jumping on the bandwagon. See why you should too.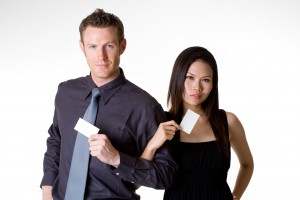 Our Information is Everywhere, Best to be Transparent
People update Facebook status' like they're going out of style, send tweets about their daily activities, post personal photos on Instagram and Google anything they don't already know off the top of their heads.
Ladies and gentlemen, welcome to the digital age of new and improved technology. Unfortunately, constantly having a treasure trove of information at your fingertips is not always a good thing, especially when looking for a home.
Buyers typically want all the information upfront so they can mull it over and make their own decision later. The problem with that is some buyers don't exactly have realistic expectations.
They'll tell you they want a single-family home, but only want to look at condos. They don't want a big backyard, but they want a swimming pool.
We say agents should only give buyers what they need. Show them what they want to see when they want to see it and use technology to your advantage to help make it happen.
It's also important to establish a rapport and read between the lines. Technology makes that easier while simultaneously producing faster results.
Be an Innovator
Keep an eye on how companies in other industries are using new technology. Pay attention to what works and what doesn't work.
According to the article, Henry Ford's inspiration for the assembly line came from the meat industry.
Dotloop is another example. Austin Allison, dotloop's CEO—and a former real estate agent—saw services like AIM, Google Chat and Basecamp and knew there was a way real estate transactions could happen in real time and more collaboratively online.
Sometimes you need help. Or sometimes you need something else to spark a great idea.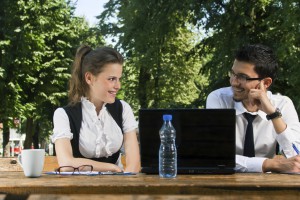 Mobile, Mobile, Mobile
No, we are not talking about the Alabama city. We are talking about cell phones.
There is a huge potential for mobile in the real estate industry and we're only at the tip of the iceberg.
In fact, the article's author believes that in just a few years, 80 percent of real estate transactions will occur entirely on a mobile device, from search to close.