The New Site Nestbuilder.com Puts Video Advertising First
A video-centric site doubling as an agent directory and listing portal is the new real estate tool on the block.
RealBiz Media Group has announced its national launch of Nestbuilder.com, according to Inman.
"Nestbuilder.com's mission is to both empower the real estate agent and to connect the homeowner/homebuyer directly with the agent in a personalized and meaningful relationship without interference from large, impersonal, third-party lead generation sites," said Steve Marques, president and chief revenue officer at RealBiz Media Group.
The powerful social media marketing tool is great because it keeps everything in one place. But that isn't its only major draw to homebuyers and agents.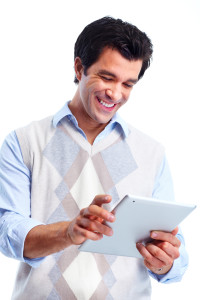 Its Main Draw is Dynamic Video Advertising, But it Has Other Incredible Features Too
The site's main selling point is its focus on video—a viable force of advertising. Many of its listings are represented exclusively through video, and its agent pages will "interact" with a variety of video ads.
"Over the next several years, video will completely change the consumer online experience as online video is projected to account for 55% of all consumer Internet traffic by 2016," said William Kerby, Chief Executive Officer of RealBiz Media Group. "Mobile videos that include social media buttons, like Nestbuilder.com, have been shown to drive 36% higher engagement. RealBiz is well positioned to profit from this shift and achieve significant growth."
The listing videos are run by patented technology that converts listings into music, text and videos with voice-overs, according to Real Biz Media Group.
Video advertising a fun way to engage potential buyers.
Nestbuilder.com says it currently carries 600,000 videos, but expects that number to jump to one million by the end of March. The site will carry exclusive listings, listings from homebuilders and MLS listings.
Nestbuilder.com also integrates with 100,000 newly created RealBiz Media agent Web pages, which are designed to "interact" with video ads, mobile, RealBiz's MicroVideo App (MVA) platform and other home video content, according to RealBiz.
It's going to be a much more connected experience than buyers and agents are used to.
"Homebuyers are able to create personalized video collections of potential homes to be set up for review and sharing. Agents can quickly bring their listings to life via RealBiz's rich video conversion tools, and market their properties directly to homeowners and homebuyers in a personalized, customized, entertaining and engaging format no matter where they are," RealBiz said.
For Some Quick Inspiration
For some quick inspiration, Nestbuilder.com offers Inspiration section on their site featuring everything from renovation preparation, targeted room renovations and more.
This site can help you channel your inner green thumb with gardening tips and tricks. Learn how to save energy or tune into the buyer and seller tips.
The video advertising website, Nestbuilder.com has a little something for everyone.