Mapping Feature Complements REfindly Community Pages
Mapping Feature Complements REfindly Community Pages
A new, interactive mappping feature complements REfindly community pages. This will allow your website visitors to now quickly see the location of any community which has been published on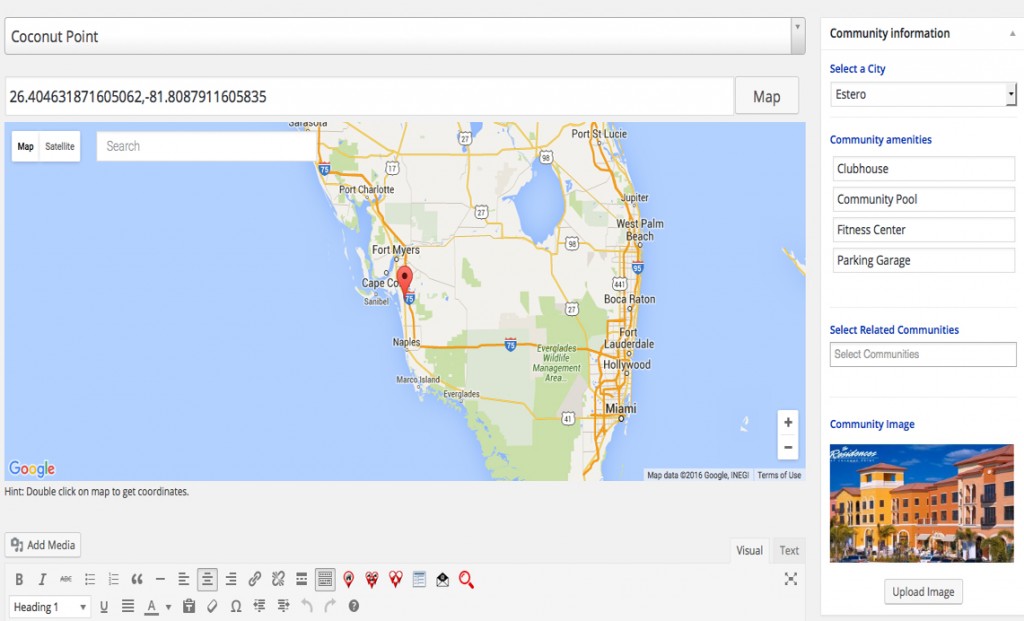 your website using the REfindly Community Pages solution.  This feature will create a map and community listing on the "Communities" Page as well as a map tab above current property listings which appear at the bottom of any published community page. To take advantage of the new mapping feature, simply enter the latitude and longitude coordinates in the "Map" field which appears beneath the Community title page.
To identify latitude and longitude:
Click Map
Enter address in "Search" tab
A locator icon will appear on the map, then move your cursor to a space just beside this icon and double click.
The proper coordinates will automatically insert into the map tab.
Click Here for instructions on adding Community Pages to your REfindly website