Do You Know How to Maximize your Videos for Ultimate Shareability?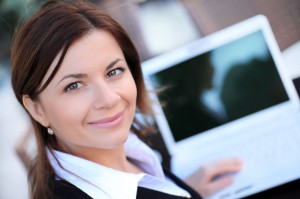 A 60–to-90-second video is what the people want these days, says Inman. Are you giving it to them?
Content is king, but video content is queen. Shoot a carefully composed community and/or property video and pair it with some captivating content and you're good to go. No one can stop you now.
With over 90 percent of all video traffic on YouTube — the second-most used search engine in the world behind Google —homebuyers are stopping there to look for community information.
But if you don't know the first thing about shooting a video, we suggest you go here to get caught up to speed.
Once you're satisfied with your video, think about what you're trying to accomplish.
What is your goal?
In general, people want to know about "where" they are going to live before they are ready to look for "what" they are going to live in.
Put yourself in your buyer's shoes. How can you know what you need before you know where you're going to live? Everyone is different and everyone needs different things to feel comfortable. Remember, a home is a huge investment.
Think about YouTube as the very top of the sales funnel, or as the biggest net to capture the most fish. Buyers don't start searching for "123 Main Street, Anytown 32828." They search to learn more about "Anytown," then narrow the search down to specific neighborhoods or streets.
YouTube is the perfect place to show off your knowledge about a specific community and be an expert on all things (insert your community here).
Here's an example:
A new luxury community is springing up in downtown Naples and its kind of a big deal. The posh condominiums called Naples Square will link Bayfront, another condominium hotspot, to 10th Street S., which connects to 5th Avenue S., the popular shopping, dining and nightlife outlet and tourist attraction.
The Domain Realty Group also made a YouTube video to correlate to their blog post above.
Behind the scenes and sharing your video content
Before you do anything, make sure your video has a keyword-rich description.
For example, let's say you're uploading a community-based video. You'll want to include the primary keyword which will probably be the community's name—but that's really up to you and to decide. Then you'll want to pepper in some secondary keywords that best describe your neighborhood tour such as "Sunny Southwest Florida Neighborhood Tour" or "Old Florida Living in Estero, Florida," etc.
Once your community video is posted to YouTube, copy and paste the link to your Facebook page and share it on there, too. Recent studies show video views on Facebook have more than doubled since November, so this is a distribution outlet that you definitely don't want to overlook.
In addition to community videos on Facebook, you may want to think about sharing property videos on your broker's website.
It helps the bottom/conversion part of the sales funnel because you've already captured the buyers' attention with the community video. After all, your website is where buyers go when they are ready to act.
But above everything else, always make sure your contact information is listed at the end of the video.
Social media sharing cheat sheet
Here are the best and worst times to share your content from Social Media Today:
Facebook
Best times: Weekdays 6-8 a.m. and 2-5 p.m.
Worst times: Weekends 10 p.m.-4 a.m.
Twitter
Best times: Weekends 1-3 p.m.
Worst times: 8 p.m.-8 a.m.
Google+
Best times: 9-11 a.m.
Worst times: 6 p.m.-7 a.m.
LinkedIn
Best times: 7-8:30 a.m., 5-6 p.m.
Worst times: Monday and Friday, 9 a.m.-5 p.m.
Pinterest
Best times: Saturday, 2-4 a.m. and 8-11 p.m.
Worst times: 1-7 a.m. and 5-7 p.m.
Blogs
Best times: Monday, Friday and Saturday at 11 a.m.
Worst times: 11 p.m.-8 a.m.