Helicopter Drones, Flying Tripods—Same Thing, Right?
Helicopter drones have made their grand entrance onto the real estate stage and are slowly, but surely becoming indispensable to the industry.
Before drones, agents snapped pictures of a home and tacked them onto their website. Easy enough, right? Drones are a much more dynamic way for agents to introduce the home to potential new buyers. With helicopter drones, potential new home buyers get a 360° view of the surrounding neighborhood and community—two very important factors in any home search.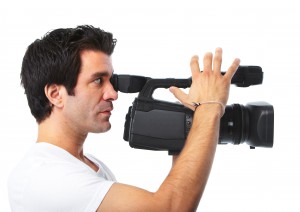 Here are 3 Reasons Why you're Missing Out if you're Not Considering Using Drones Once They're Regulated:
Haven't you always wanted your own flying tripod?
You would think operating a small helicopter would be tricky, but according to Inman, the realtor can easily direct the pilot around the property to get an impeccable shot. It really is like a flying tripod.
Aerial photography is affordable…now. Get it while its hot
Before you would've had to hire a helicopter and that just bleeds money out of your pocket. Drones can hold the same camera equipment and possess 10 times the maneuverability of a full-sized helicopter. Now ask yourself—which one is a better buy?
Your seller will come to expect it
In the future, you do not want to be the sole realtor who does not offer aerial photography to your clients. If that's what they're looking for they'll just go to someone else who offers it. The value it adds is incomparable. Don't miss out!
What Caused the New Trend to Become so Popular Overnight?
The price.
The cost of drone advertising is no longer reserved for the affluent.
It has come down to a few hundred dollars allowing realtors to capture really amazing pictures and videos of a listing.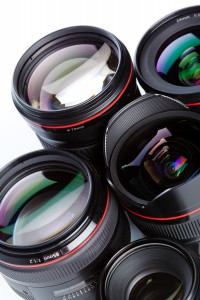 "In a housing market already short on inventory, I see Realtors all the time using this as a draw to earn more listings. This alone will be incorporated into every Realtor's listing presentation in the near future," the article's author Will Caldwell, said.
"My prediction is that aerial photography will become another line item under the photos and virtual tour column when marketing a listing. Consumers will begin to demand it, as there is no question more people will enjoy watching it. Considering the investment in this service is relatively small, it is almost a sure thing that Realtors will see a positive return on investment," Caldwell said.
Although the Federal Aviation Administration (FAA) has not officially regulated the use of helicopter drones for commercial use, many agents are willing to take the risk.
Senators have questioned the FAA about faster drone regulation, according to this article from the USA Today.
However, some senators are not so sure about the safety of using drones for commercial purposes:
"Lives are at stake," said Sen. Jay Rockefeller, D-W.Va., the panel chairman. "One of the most important problems the FAA and the industry are trying to solve is avoiding collisions between unmanned and piloted aircraft."
Congress says new regulations must be in place by September 2015, but some people think they're ready for commercial use right now.
"There is no reason to delay all commercial (drone) use for the several years it will take the FAA to develop more comprehensive regulations," vice president for new business development, Henio Arcangeli said.