To Guest Post or Not to Guest Post
In the world of SEO, it's all about who you know or where you link to. Some SEO's think guest posting/blogging is a godsend while others take advantage of it.
However, it's easily pretty easily to tell the difference between white hat and black hat guest posts.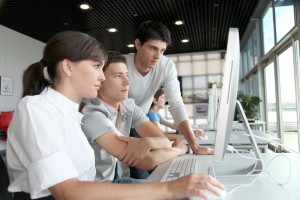 The Head of Google's Web Spam team, Matt Cutts says that when his team reviews spam reports, there is usually a clear distinction between organic guest blog content and someone who is paying for links.
And according to this article from Search Engine Land.com, if it's spammy content, it won't match the blog's subject and it will almost always contain keyword rich anchor text.
"Guest blogging seems like it's the fad of the month," said Cutts, but he says it's best done in moderation, adding: "It shouldn't be your full-time job."
Rand Fishkin from Moz Agrees
Guest posting/blogging was a hot subject on the Moz Blog this week.
Fishkin, founder, White Board Friday aficionado and former Moz CEO says guest posting is okay if you have great stuff to share and your site isn't getting any traffic.  If you have amazing content good enough for say The Huffington Post, go for a guest post. If they publish your piece, you'll get links which means you'll get traffic.
But be warned, my friends because there is a slippery slope associated with guest blogging and you wouldn't want to wind up in black hat territory, now would you?
Establishing yourself as an authority on a content niche is one thing, but doing everything and anything to get links—even if it's unethical—is called black hat SEO and it will get you kicked off the search engines for weeks, months or even years.
Where Should You House Your BEST Content?
Keep in mind that more links are not always better.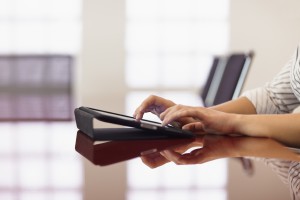 Sure, you want links, and you know that amazing post you just wrote will do well on The Huffington Post—but don't give it to them! Put your BEST content on your own site because eventually, in the long run, your site will rank and become an authority. And when that happens you won't want your best content on someone else's site.
When Should You Guest Post?
When you're just starting out, guest posting is great for creating and establishing new relationships.
It's also an excellent way to reach a new audience.
There are many fantastic benefits to posting guest content, but don't let it bring you over to the dark side.