Apps for Homebuyers. Don't Leave Home Without 'Em
Now is the time to buy in southwest Florida and many other regions in the United States, but before you step out and explore those open houses, make sure you have your trusty smartphone.
Prospective homebuyers rely largely on their smartphones for information about a potential new home.
According to a recent study by the National Association of Realtors and Google, 68 percent of homebuyers used mobile apps during their search.
Apps for Homebuyers to Help Find Their Dream Home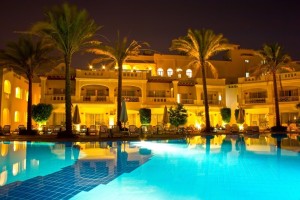 Here are five useful apps for homebuyers. Don't leave your home without 'em.
Homesnap is a great app for homebuyers because it's fun. And it's easy too. All you have to do is take a picture of a home and Homesnap tells you how much it was last sold for and much more. It uses the same data as real estate agents so it's completely legitimate. It's a cool app to play around with, but it's even more convenient if you're looking for a new home.
Mortgage Calculator Pro is useful after you've found that one home you just can't imagine yourself living without (or in). And if the neighborhood checks out, you're good to go. Use Mortgage Calculator Pro to calculate your monthly mortgage fee including property taxes. You can also calculate your credit card payment, car payment or any other fixed payment with Mortgage Calculator Pro. This app also allows you to compare different loans.  It's super helpful.
Zillow is like the mecca of apps for homebuyers. It is the perfect starting place when you're ready to look for a new home. One really cool thing that it does is use your phone's GPS to text you new listings. One of those listings could be your new dream home. You just never know. You can save your searches so you can mull over them later and you can also favorite homes so all of your top choices live in one place.
Wikihood helps you learn about a potential new neighborhood. It uses Wikipedia articles involving the specific geographic location you requested to give you all the dirt on your potential new digs. It tells you what's important and interesting about that location—cultural and historical landmarks, buildings, geographical information, etc. If you want to know what natural landmarks await you, Wikihood will let you know. If you're looking for a job and want to know what companies are located in your new town, this app is the place to go.
And finally, Real Estate by Smarter Agent is great because it puts things in categories. Who doesn't love a little organization? Its 'points of interest' categories provide information on everything from nearby restaurants to the closest gas station. Find the closest homes and nearby sold homes to get a feel for the neighborhood. Search for open houses, new listings and price reductions. Search by your price range or number of beds and baths. The possibilities are endless.
All of these apps will aide you in your quest for a new home and we wish you all the best.